Welcome at Schinos Apartments Website!
In one of the most well-preserved fortress-like villages, the Mesta village of Chios island, our traditional rooms to let and apartments provide unique moments of insouciance in a medieval atmosphere. Respectfully to the architecture of the village our family-run business has been updated and renovated and it is here to offer a pleasant accommodation. The apartments are mainly made of stone and wood where our guest feels like the time stopped at the pirate period, however, we offer all the modern facilities which ensure a comfortable stay.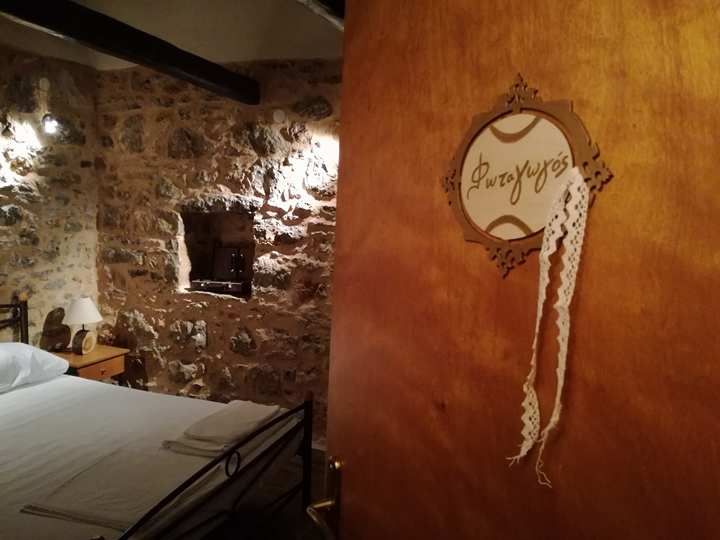 Fotagogos in Greek means an opening from which the sunlight comes into the room. That room had a small opening on its ceiling which now is a window from which you can admire the starry sky.
Dromos in Greek means road. That room got its name from its window view which is in the narrow village alley. The unique architecture of Mesta village mesmerizes the travelers.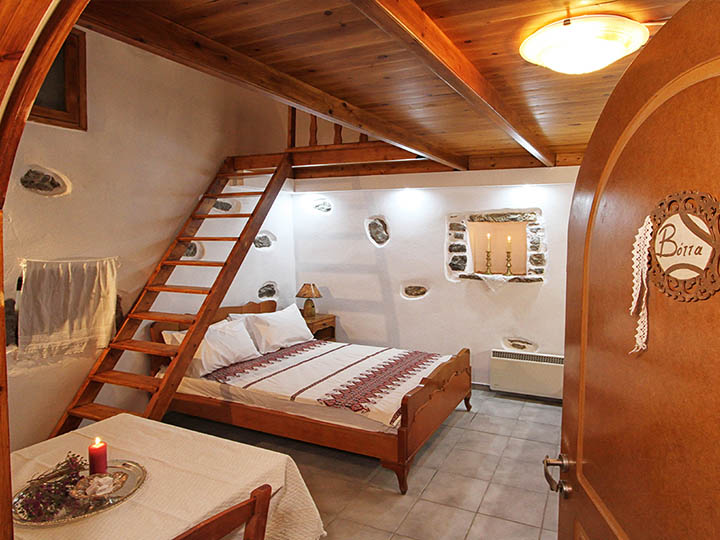 Four-bed room with kitchen "Vota"
Vota in the local dialect means the stony rooms which provide coolness in the summer and warmth in the winter.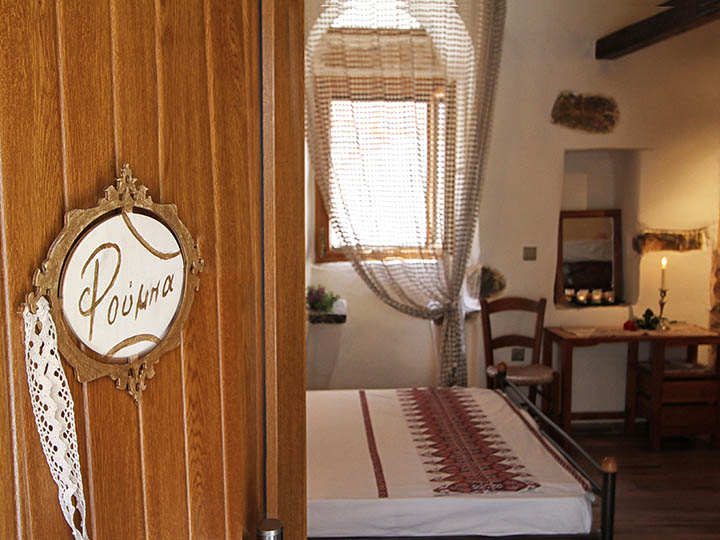 Three-bed apartment with kitchen "Ruba"
That room got its name from the traditional above-ground bed "ruba" which is in the room. In the past the "ruba" was a bed for kids.